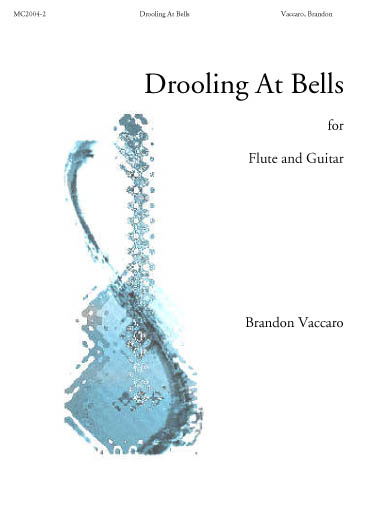 Drooling at Bells
Three Serial Minatures for Flute and Guitar
Audio
Score
Notes from the composer
Drooling at Bells was composed in the spring of 2004. The title is an arcane personal reference to an early piece I wrote called Pavlov's Dog (the common element being the use of serial technique).
At the time that I wrote these pieces, I was writing a number of "compositional etudes" to explore various aspects of serial techniques, especially focusing on ways to relate pitch material to rhythmic material and modes of closure in non-tonal spaces. I wrote one or two a week for two months. I then choose the three most successful for this piece.
The first piece doesn't serialize the rhythmic element. It is independent of the tone-row.
The second piece uses the time-point method to relate the tone-row to rhythm.
The third piece uses a duration row that is derived from the tone-row.
Performance History
July 3 2006 – Reading session
Antares Boyle, flute.
Ben Cantu, guitar.